We S3IPL not just commit but also keep our words in terms of quality service, amount of work and participation in the project. We know that commitment creates image of any organization but keeping those makes satisfied client. By the time we realized that we are growing fast because of not just our hard work; it is because of our ethical commitment to our clients with best service ever provided in the industry.
Company Profile
Shanaya Security Systems (i) Pvt. Ltd. provides a complete range of Products & Services related to IT Infrastructure, Security Solution, Home & Office Automation and Electrical Works. We provide are the complete IT & Security Solution company located in Vadodara (India), offering a wide range of solutions. We have a highly trained and qualified service engineers' team. They are easily & quickly available to help you in various IT & Security needs.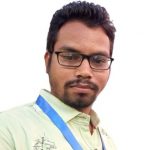 Best service & quick!! Staff is very good &helpful
Satyam Chauhan
2022-06-28
Amazing and timely services by the Team Shanaya securities. Especially Mr More is very nice human being first and then a businessman. I recommend everyone to opt his services for best outcomes.
Dr. Nirav Majmudar
2022-06-28